We provide a customized quote for every Washington DC scanning project. We understand that each and every client has specific needs and requirements.
It's important to us to gather the information you want to include in your project so we can develop our quotes and adjust our DC document scanning services to match your specific needs. We won't force-fit your job into a standardized framework.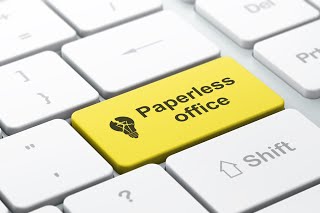 Our scanning professionals have extensive experience helping businesses migrate to a paperless office or convert paper files to be compatible with a digital filing system. Let us help you create a long-term solution that will change the way you do business.
We offer a full-service experience- we'll take hassle out of your document scanning project and will take the time to guide you through every step in the process to ensure you get a high-quality result from your scanning project.
Washington DC Document Scanning and Imaging can do any indexing, scanning, and post production work you need, including extra steps so you can edit your documents and redact personal information to protect your customers and employees.
Here's a sample of the document scanning services we provide- if you have a project in mind, give us a call at (202) 540-9073 for a free quote!
DC Document Scanning Services
We understand that there's a reason you chose a document scanning company instead of tackling the project yourself- we provide you with quality, accuracy and consistency, and we have the ability to index and scan any volume of documents quickly at an affordable price.
From large-format scanning to ongoing scanning, we have the capability to handle anything from receipts to large format drawings and schematics- no matter what size you need, we can help!
Large-Format Document Scanning in Washington DC
Our scanning and conversion services for any large-format document, including blueprints, mylars, and drawings spanning "A" to "J" sizes. We offer conversion to TIFF or Adobe PDF images, but also offer output in a variety of formats.
Get Free Quotes on Document Scanning Services from
Washington DC Document Scanning and Imaging is your source for secure document scanning services anywhere in the District of Columbia. We're experts in document scanning and imaging, including OCR and indexing services. We can handle your sensitive records to ensure your documents are protected. For your FREE document storage quotes, simply fill out the form to your right, or just give us a call at (202) 540-9073 today.